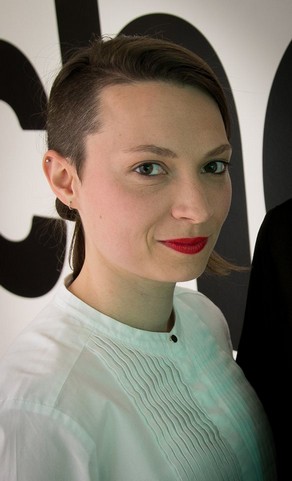 NAOMI BEELDENS
As a versatile performer, Naomi Beeldens (1988) has a predilection for music theatre, contemporary music and all things experimental. She likes to seek for boundaries - between genres, genders, disciplines, high & low culture - and is at all times on the look-out for invigorating musical experiences.
After completing her degree in Modern Literature at the University of Antwerp, Naomi started her classical singing studies at the Royal Conservatory of Antwerp.
Naomi is artist in residence at Muziektheater Transparant. She participated numerous times in their Youth Operas and sang in Porselein, a production that was named of one of the best of the year 2010 by the newspaper De Standaard. In 2016 she realized her production La Voix humaine.
Naomi has performed in various productions with i.a. Philippe Herreweghe, Frank Agsteribbe, Ewald Demeyere and Guy Joosten, and she enjoys collaborating with composer Szymon Brzoska, pianist/composer Jeroen Malaise and pianist Isaak Duerinck.
Recently, Naomi could be heard in Serial Drummer Girls by Koen Theys & Champ d'Action and in PARSIFAL The Grand Opera, a modern take on Wagner's opera by Arlon Luijten and Operadagen Rotterdam.
ISAAK DUERINCK
Japanese piano music in an art gallery, a children's workshop on Tchaikovsky's Nutcracker, jazzy cadenzas in classical concerts, a lecture recital on queer composers… Isaak Duerinck (1994) is at ease with them all and is happy to veer off the classical path. He feels perfectly at home on stage, especially when it involves music theatre or 20th-century music.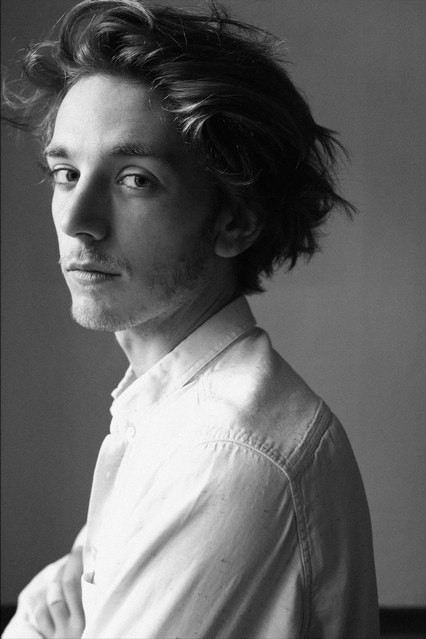 Since2012, Isaak has been accompanied in his growth as a musician and performer by the pianist Eliane Rodrigues at the Royal Conservatoire in Antwerp, and in 2016 he spent several inspiring months at the Conservatoire in Lisbon. He frequently returns to a former favourite, the accordion, with which, in combinations with different instruments, he performs a variety of other musical genres, from Django to tango.
In June 2017 he graduated with the cabaret performance LES ÂMES PERDUES, coached by Wouter Van Looy, artistic head of Muziektheater Transparant.
CABARET SONGS
Naomi Beeldens | Singing, Isaak Duerinck | Piano
Francis Poulenc wrote a hommage to Edith Piaf, Benjamin Britten was at night oftentimes in Berlin's cabarets. In the first half of the twentieth century the boundary between high and low culture was thinner than ever before. Together with Bertolt Brecht, Kurt Weill aimed at decadent society and the revues of the music halls were full of political criticism, veiled by red curtains and candlelight.
Let us take you on a trip along tough city guards who are knittingly killing time, melancholy smoke breaks, wild train rides and trips to Paris to the bottom of the Seine, a glance in the internal kitchen of light-minded girls and of course - the love:


"Does it look like a pair of pyjamas
or the ham in a temp'rance hotel?
Does its odour remind one of llamas
or has it a comforting smell?"
-W.H. Auden
Programme
Madeleine Dring (1923-1977): Song of a Nightclub Proprietress (John Betjeman)
Benjamin Britten (1913-1976): Cabaret Songs (poems by W.H. Auden)
Francis Poulenc (1899-1963)
:

Banalités

(poems di Guillaume Apollinaire)

Chanson d'Orkenise, Hôtel, Fagnes de Wallonie, Voyage à Paris,

Sanglots
Francis Poulenc (1899-1963)
:
Hommage à Edith Piaf
(Piano solo)
Kurt Weill (1900-1950):
Nanna's Lied

(text by Bertolt Brecht)

Je ne t'aime pas

(text by Maurice Magre)

Complainte de la Seine

(text by Maurice Magre)

Der Abschiedsbrief

(text by Erich Kästner)
Kurt Weill (1900-1950):
Intermezzo

(Piano solo)
Francis Poulenc (1899-1963)
:

Nous voulons une petite soeur

(text by Jean Nohain)

Toréador

(text by Jean Cocteau)