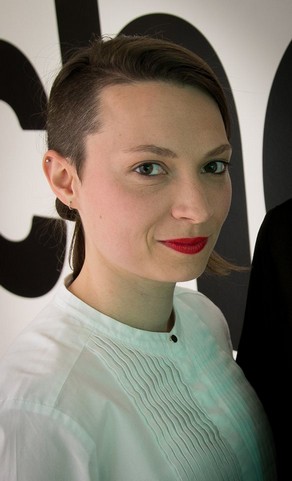 NAOMI BEELDENS
As a versatile performer,
Naomi Beeldens
(░1988) has a predilection for music theatre, contemporary music and all things experimental. She likes to seek for boundaries - between genres, genders, disciplines, high & low culture - and is at all times on the look-out for invigorating musical experiences.
After completing her degree in Modern Literature at the University of Antwerp, Naomi started her classical singing studies at the Royal Conservatory of Antwerp.
Naomi is artist in residence at Muziektheater Transparant. She participated numerous times in their Youth Operas and sang in
Porselein
, a production that was named of one of the best of the year 2010 by the newspaper De Standaard. In 2016 she realized her production
La Voix humaine.
Naomi has performed in various productions with i.a. Philippe Herreweghe, Frank Agsteribbe, Ewald Demeyere and Guy Joosten, and she enjoys collaborating with composer Szymon Brzoska, pianist/composer Jeroen Malaise and pianist Isaak Duerinck.
Recently, Naomi could be heard in
Serial Drummer Girls
by Koen Theys & Champ d'Action and in
PARSIFAL The Grand Opera
, a modern take on Wagner's opera by Arlon Luijten and Operadagen Rotterdam.
ISAAK DUERINCK
Japanese piano music in an art gallery, a children's workshop on Tchaikovsky's Nutcracker, jazzy cadenzas in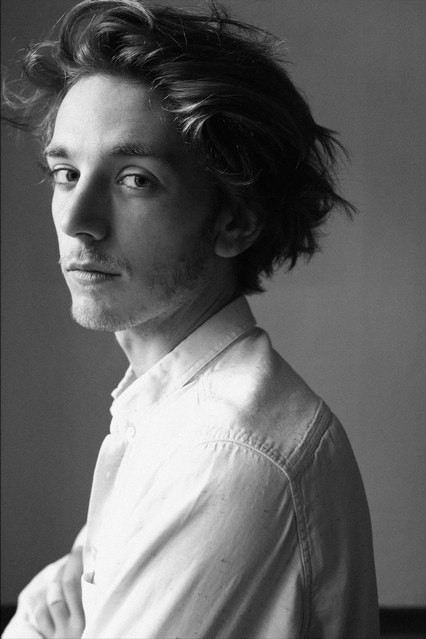 classical concerts, a lecture recital on queer composers… Isaak Duerinck (1994) is at ease with them all and is happy to veer off the classical path. He feels perfectly at home on stage, especially when it involves music theatre or 20th-century music.

Since2012, Isaak has been accompanied in his growth as a musician and performer by the pianist Eliane Rodrigues at the Royal Conservatoire in Antwerp, and in 2016 he spent several inspiring months at the Conservatoire in Lisbon. He frequently returns to a former favourite, the accordion, with which, in combinations with different instruments, he performs a variety of other musical genres, from Django to tango.
In June 2017 he graduated with the cabaret performance
LES ┬MES PERDUES
, coached by Wouter Van Looy, artistic head of Muziektheater Transparant.
Program:
Strani Amori, un Tour de chant

Youkali Kurt Weill/Roger Fernay
Je ne t'aime pas Kurt Weill/Roger Fernay
L'accordÚoniste Michel Emer/╔dith Piaf
Padam padam Norbert Glanzberg/Henri Contet
La Foule ┴ngel Cabral/Michel Rivgauche
La Valse Ó Mille temps Jacques Brel
C'Útait bien Gaby Verlor/Robert Nyel
Bang Bang (Dalida) Sonny Bono/Alessandro Colombini/Michele Del Prete
Parla pi¨ piano Nino Rota/Larry Kusik
Ancora tu Lucio Battisti/Mogol
L'amour est un oiseau rebelle (dalla Carmen) Georges Bizet/Henri Meilhac/Ludovic HalÚvy
Parole Parole

Gianni Ferrio/Leo Chiosso/Giancarlo Del Re